Game day is right around the corner so we wanted to round up some of our favorite snacks to share with you all. Keep reading below to see some of our favorites. Don't forget to share your favorites with us in the comments!

Guacamole
You can't go wrong with some guacamole. Easy to make and a game day favorite, this dip is loaded with healthy fats and tons of flavor. Check out our recipe to make the best guac you've ever had. Pair this dip with fresh veggies like carrot and celery sticks, tostones, or your favorite whole grain chip.
(Image Credit: Joe from the Kitchn)
Chili
One of the easiest things to do for superbowl, really. You can cook it the night before, customize it to your taste preferences, and a little goes a long way. Our go to recipe is from Smitten Kitchen and it's vegan, if you don't want it vegan that's no problem, add some ground beef, ground turkey, or even some short rib (yum). Make it a party by setting up a toppings bar around the chili and add ingredients like jalapenos, shredded cheese, tomatoes, greek yogurt, scallions, cornbead, the options are limitless. Bonus tip, if you use your slow cooker you can even serve it and keep it warm all game day long.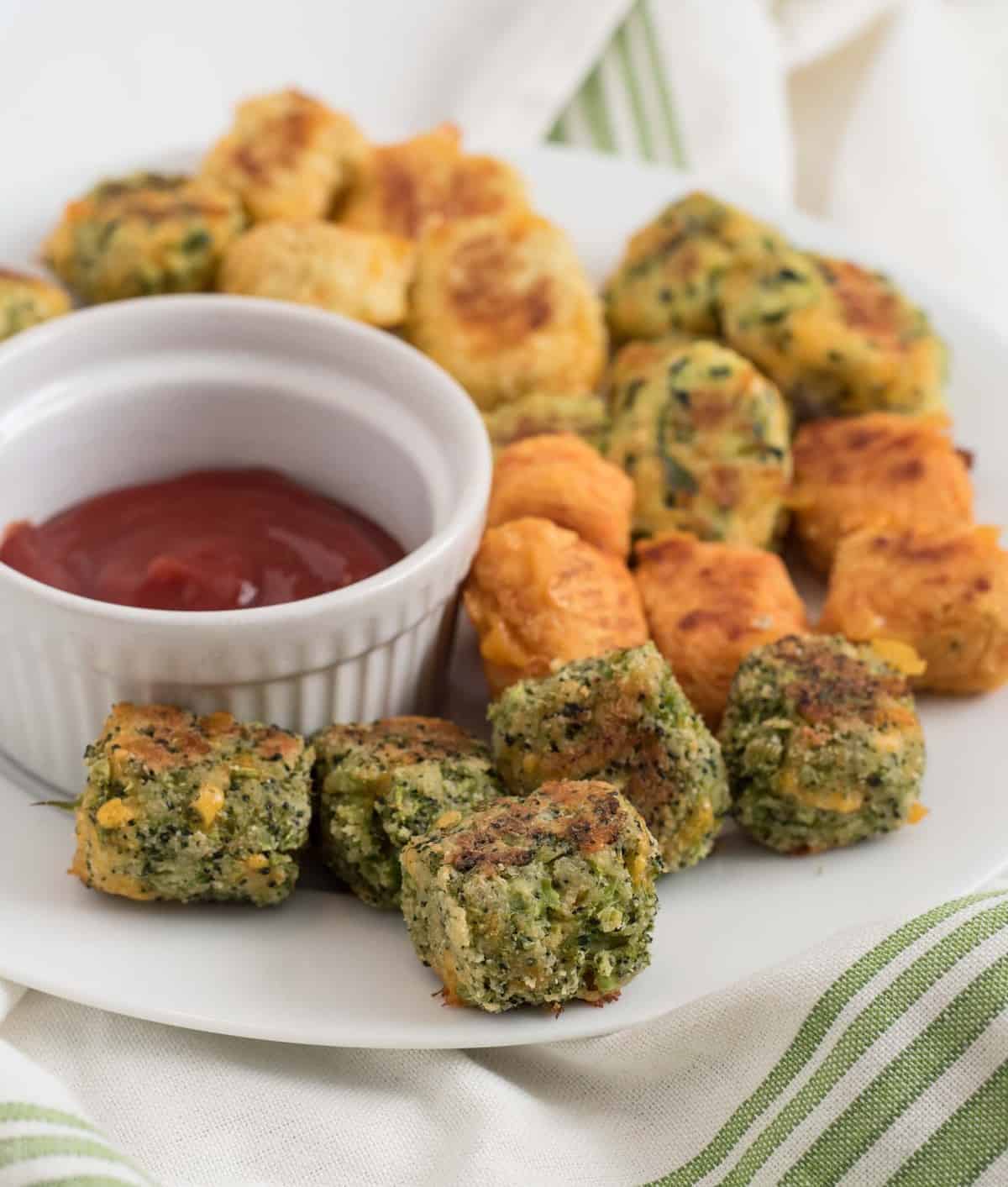 Meatballs and Veggie Tots
One of our favorite things about eating at potlucks, dinner parties and events like Super Bowl Sunday are finger foods and foods that you can eat with a toothpick. They are just so much easier to eat and a little goes a long way. We really love meatballs because you can flavor them in so many different ways. If you don't like meatballs veggie tots are a great way to go, they can be made beforehand, baked and kept in the oven on low to stay warm.
Chicken and Cauliflower Wings
The game day favorite and our favorite for sure, wings! We love wings because like pretty much everything else on this list, you can customize it to your taste and preferences. Make them a little healthier by baking them instead of frying them, if you choose to do that make sure you parboil it to speed up the cooking time and make sure your wings are cooked through. If you don't like chicken wings cauliflower wings are our jam too! They are all the rage right now and can easily take on the same and even more flavor than your traditional chicken wings.

Popcorn
A household favorite, popcorn. We love using our air popper and coating popcorn with a little olive oil, avocado or coconut oil and then going crazy with the toppings. Some toppings we love, nutritional yeast, chili powder, cinnamon and brown sugar, even some cheddar cheese! Popcorn is a whole grain so they are a great snack option and it's easy to customize! You can even set up a popcorn bar and have guests season their own popcorn. Just make sure there's some oil or something to have the seasonings stick to something.
Veggie Platter
When in doubt a veggie platter can go a long way! We love turning veggie platters into themed veggie platters. Pinterest has some pretty great Super Bowl themed platters. Check them out!

Did we miss your favorite snack, let us know in the comments below!
Being mindful of what you eat is important for your health but it does not mean you have to deny yourself of a nice drink or a salty snack all the time. It's all about the balance! Make sure that you are enjoying the treats when you consume them, chew slower and enjoy the flavors as you experience them. Super Bowl is about having fun, enjoying the time spent with those you love, (even if they are on the opposing team), and of course football. Enjoy the game and let us know if you try any of these snacks by using #nmceats!